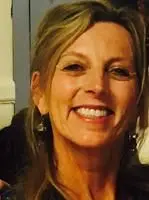 You have made the first step in achieving what you want from your life. My therapy style is warm, active and engaged. In the therapy relationship, I think it is essential to express humor and remain a real and genuine person.

I believe that people often seek psychotherapy when they feel stuck between two distinct places in their life. Therapy can be the bridge between these two places.
I work with

Depression and self-esteem
Individuals and couples
Trauma and PTSD
EMDR
Addiction and recovery
Anxiety
Identity issues
Making successful life transitions
Women's empowerment
In my work with couples, I am compassionate and caring and specialize in
Intimacy and sexual issues
Mediation and compassionate separation
Emotionally Focused Therapy
Megan helped us identify and address problems, and was always fair in supporting us both. She took the time to understand us. We are kinder with ourselves and each other. Before we started working with Megan, neither of us thought that our marriage would last. Now we know our love for one another will continue to grow as long as we keep using the tools we learned during our time with Megan. We can't recommend her highly enough.

Please call or email me if you are ready for a change!
We are committed to your privacy. Do not include confidential or private information regarding your health condition in this form or any other form found on this website. This form is for general questions or messages to the practitioner.